オーディオテクニカ 完全ワイヤレス Bluetoothイヤホン(ブラック)audio-technica ATH-CKR7TW-BK

Recommendation Point*1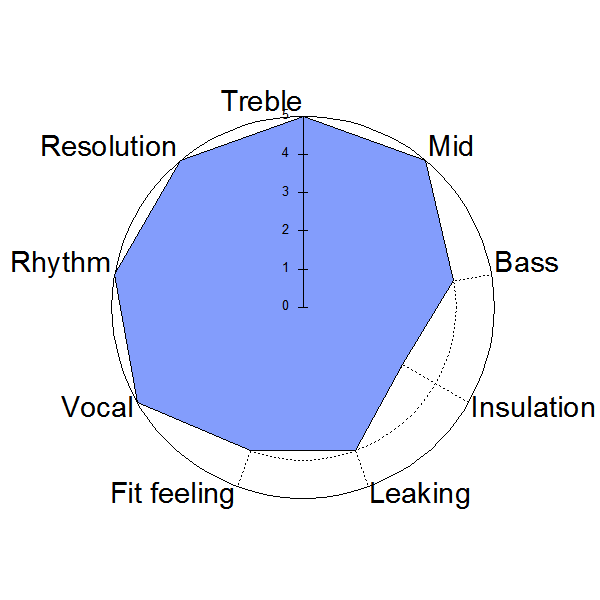 ASIN
(In recent days, some foreigners are visiting my review of ATH-CKR7TW. I like this item and hope known better, so I translate my review to English as far as possible. But very sorry about my poor English skill, maybe I can't give expression precisely.)
[This review is tested with SONY NW-A27 mainly.]
 The center of gravity of their housing is somewhat outside. Earpieces' feel is ear-pleasing, but there is a lack of stability like BOSE SoundSport Free. Not choosing fit earpieces, the earphone pairs may fall out of your ear.
 Their sound insulation is not high, I can hear surrounding sounds with them, so there is not so rich immersivity. The content of announcements can be  heard well. Sound leaking is not so bad.
 They support aptX. Their communication quality is relatively stable and there is no disruption. However, they are slightly delayable (about 0.3 seconds or so) and not enough suitable for watching videos. Maybe there is no problem about listening music.
【1】Appearance / Interface / Equipments
 They include spare earpieces, a USB charging cable, the charging case and the manual.
 Getting into the bussiness later, they can have had time to spare, so their interface is well refined, the design concept is clear, so easier to pair and use than Sony's. Volume controls are devided from call and music controls, their usability is plain that left bud has volume one, right one has call and music one. They also equip auto pairing and connect.
【2】Sound Quality
 About Sound Quality, worthy of Sound Reality Series with CKR numbers, their sound feels light at glance, but their sound-field is open and high-low balance is flat, and has natural and refreshing taste,  which is comfortable to hear and does not fatigue a listener.  Their sound has sharp edges but an aftertaste is light and pleasant. Their treble has fresh and neat impression, having less odor. The mid sounds rather hard with clear-cut outlines, individuality of tone is distinct. Their Bass is thick but not self-assertive, supporting mid and high. From their sound quality with refreshing taste, we see the intention to enjoy the music for a long time.
[Treble]: The sense of high penetration is decent, with cleanliness rather than transparency and sparkle feeling (Test by Hata Motohiro[秦基博] "水彩の月", Iguchi Yuka[井口裕香] "Hey World", Tada Aoi[多田葵] "灼け落ちない翼")
[Mid]: Clearness seems high. It sounds slightly hard and cool. The edge of the guitar is relatively clean. The piano and strings feel a rigid shiny feeling, whose outline is good but whose taste is slightly inorganic and artificially.
[Bass]: Vibrating thick from 100hz to 40hz. Dropped from 30hz, almost silent below 20hz (Test by Wakeshima Kanon[分島花音] "killy killy JOKER", UVERWorld "CORE PRIDE", heavy bass sound source video)
[Resolution / Stereophonic]: The outlook of the sound field is good. The edges of individual sounds are sharp, but they do not stick to the ears with a clear aftertaste. Sound  color is brighter as a whole. (Test by petit milady "azurite", Wakeshima Kanon[分島花音] "world's end, girl's londo")
[Percussion / Rhythm]: Drum has an explosive power on the surface. The end of the sound is sharp and crunchy. the sense of contour is strong, like biff. The hi-hat also sounds sharp and pointed. (Test by the Tokyo Karan-Koron[東京カランコロン] "Spice", nano.RIPE "ツマビクヒトリ", JOY "アイオライト")
[Vocal]: They have refreshing and brisk taste. Breathing is a bit sharp but aftertasting is fresh, so sticking is not strong. The voice color is somewhat bright.
【3】Conclusion
 Their sound quality is audio-technica like with non-exaggerated fresh taste. They have clear edge feelings, which are not stick to ear or pointed, so even if listening for a long time it is relatively hard to get tired. The sound isn't flashly, which seems light at first look, but as ears get used to it, their clear resolution exists. Sound taste inclines towards cool tendency, there is almost no feeling of warmth, but with cleanliness and comfort.
 On the ease of use, only the constant permanent delay and the instability of fitting from the center of gravity on the outside are worrisome, but the interface is sophisticated and usability is excellent.
 They support aptX which is higher quality wireless codec, but their sound feeling is not  so superior to ATH-SPORT7TW. Maybe SPORT7TW feels a litte better because of  cheap price. There is a slight difference in sound resolution between them, but each sound quality is similar as twin. In terms of communication quality, both of them have a slight delay and I do not feel the functional difference as much as the price difference. Rather it is a little more interesting that SPORT7TW has a hear-through (outside sound capturing) function.
オーディオテクニカ 完全ワイヤレス Bluetoothイヤホン(ブラック)audio-technica ATH-CKR7TW-BK

【Related articles】
---
*1:The degree of recommendation point is the point that I think subjectly "This is interesting!" or "This is tasty!" in that price range, so it is not objective or based on the data. For example, the Bass Point "5" does not mean the bass is dominant or it emphasizes low.